e-poles
What's e-poles
e-poles is an electronic system able to acquire and manage dynamic and inertial parameters during physical activity, especially during Nordic Walking.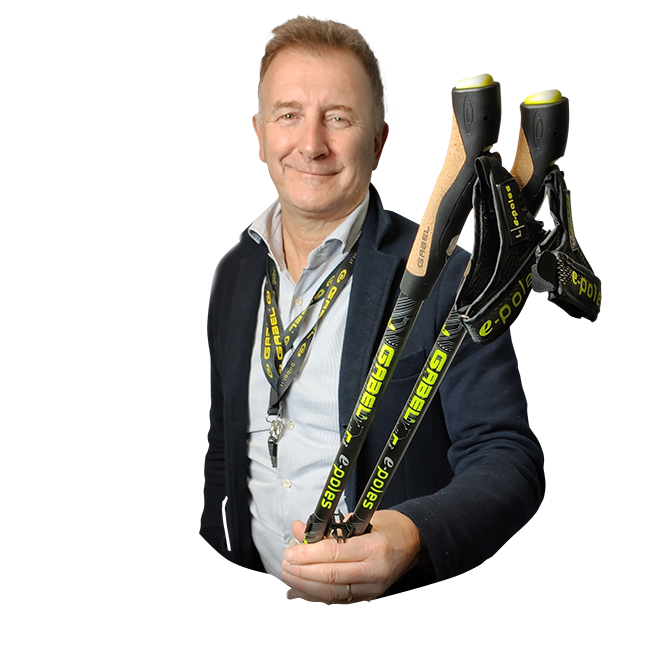 DISCOVER E-POLES: WATCH FREE WEBINARS
Snake-Carbon Tubes:
20% lighter and stiffer than unidirectional carbon fiber.
01
Nordic Dual Cork grip:
Lightweight, comfortable and natural cork grip: it hosts the battery, for ideal weight distribution, the micro USB port, the control button and the status LEDs. It features the N.C.S., for a quick release of the strap with one hand, even on the move.
02
Breathable strap:
available in three different sizes: S (5-7.5) - M ( 6-9.5) – L (8-11) ; adjustable on the back of the hand to avoid the peeling effect on the clothes.
03
Multi lock system:
double lock for maximum security: an external fast lock with an aluminum lever and an internal expander with a double contact area.
04
Li-ion rechargeable batteries:
40 hours of recording (2 months in standby). 500 charging cycles (about 20,000 hours of use).
05
Dedicated app for smartphones:
recordings can be assigned to 4 different users (e.g. students).
06
Simplified controls on the grip,
to use the e-poles even without a smartphone and with status indicator LEDs, to know if they are on, synchronized or recording.
07
Internal memory
for over 7 hours of recording without a smartphone.
08
Activity recording:
The system records the left and right poles activities separately, reading out 15 time parameters and 8 angular parameters. It also elaborates 6 evaluative indexes with geolocalization and charts.
09
Walking Pads XXL:
long-lasting pads (500km) and high visibility.
10
Two versions:
to match every terrain, with active (G1-A) or rounded tips (G1).
11
Wide adjustment range and lightweight:
per una completa gamma di altezza e grande leggerezza. Misure: XTS - 95-120 cm; XTL- 115-140 cm; Peso: XTS - 196g - 6.91 oz; XTL - 206 g - 7.27 oz.
12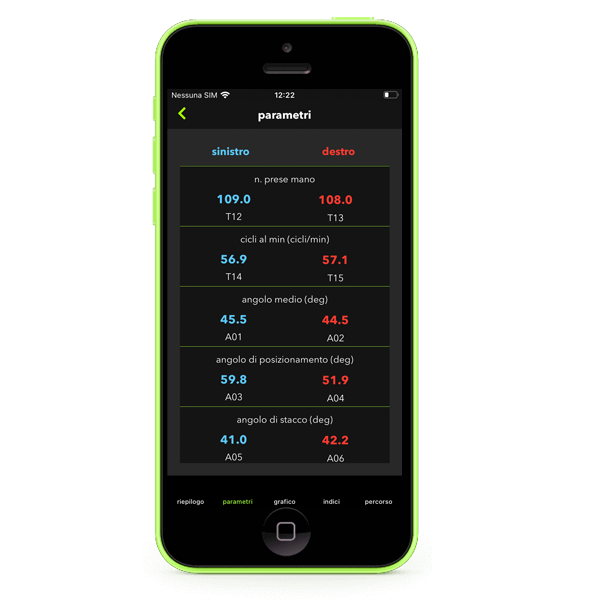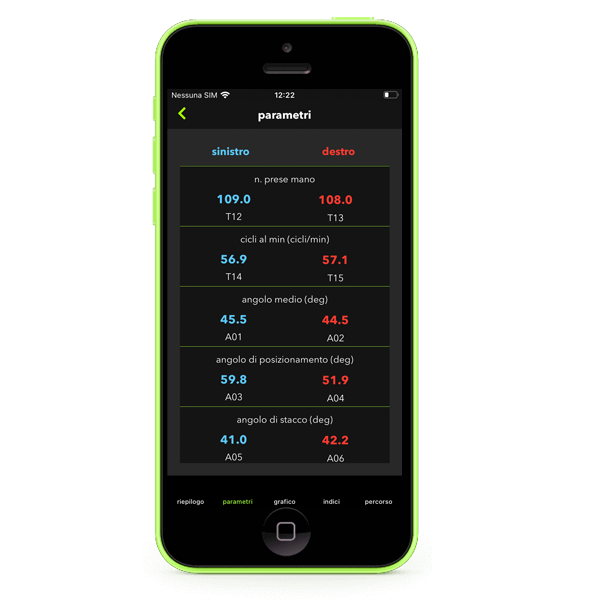 gabel experiences
COURSE
FIRST LEVEL
E-POLES
Course on Nordic Walking and new digital technologies
- Introductory class
- Technical class for the user instruction
- Technical class
- Biomechanics module
discover
Acquista il pacchetto adatto a te

Why i chose e-poles
The App and the web service of the e-poles are valid allies of the Nordic Walking Instructor concerning the sports field, health promotion and the tertiary and quaternary prevention of chronic non-communicable diseases treatable with Nordic Walking. They allow to analyze the upper limbs use from the quality, quantity and distributive point of view and to optimize teaching and technique.